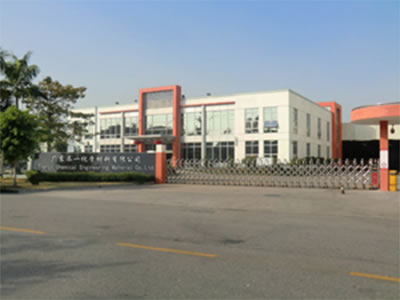 TIANYI Chemical was conceived in 2005. Our company is headquartered within Shunde, a prosperous city that is well known as the Chinese cradle for premium paints. We operate out of Guangdong and are considered a leading manufacturer of chemical raw materials for both paints and oil inks.
Our reputation as a key national supplier is built upon the foundation of quality and integrity. We specialize in the independent development, application, production, and distribution of materials such as matting agents, fumed silica, zinc stearate, and water-base synthetic resins.
Our product development is guided by accurate market analysis. We have successively established R&D centers for matting agents, fumed silica, zinc stearate, and aqueous synthetic resin. Application research centers were also created for mediums such as paints, inks, textiles, leathers, and new energy materials. These modern facilities form the very core of our development system and are staffed by a professional taskforce of technical personnel. Their contributions have yielded environmental-friendly products such as the low oil absorption UV matting agent, a compound that was specifically designed to minimize the VOC emission of paints. Other noteworthy mentions include polyurethane modified core-shell acrylic polymers and aqueous polyurethane resin with augmented properties. These products are the building blocks of eco-friendly alternative energy solutions. Their ability to protect leather and prevent the corrosion of metals makes them ideal for floor coatings, glass paint, and the making of woodenware.
TIANYI Chemical firmly believes that technological advancement is the precursor for market performance. We have established major distribution centers in one overseas location and 6 domestic regions. A professional sales department has boosted our annual distribution volume for powdered products and aqueous synthetic resin (including water-based polyurethane resin, epoxy resin, and acrylic emulsion) to 30,000 and 10,000 tons, respectively.
Product quality has always been at the very top of our priorities. Over the years, we have imported a number of advanced testing instruments for enhanced quality control and inspection. TIANYI operates in strict adherence with all relevant safety standards. Our export products are approved by internationally recognized standards such as SGS and RoHS. We have successfully obtained a number of export certificates including the EU REACH and African SONCAP.
More than a decade of groundwork has allowed us to penetrate overseas markets in regions including Europe, the Middle East, South America, Southeast Asia, Africa, etc. We have established long-term cooperative partnerships with international Chemical mega-corporations such as Varlspar and Sherwin-Williams.
Through sustained growth and expansion, TIANYI strives to become a world-leading supplier of chemical materials. With quality and integrity, we will create an enterprise that can withstand the test of time!